Director: Ikram Ahmed, Producer: Together TV, UK, Language: English, 2021, 10′, Rights: World excl. UK
Barry, a Jamaican-born 90+ year-old beekeeper, has been the heart of his local community in Liverpool for over 20 years. Despite the pandemic slowing down the campaign to keep his beloved Caribbean centre open, Barry takes inspiration from his bees and is still reminded that hope and togetherness can be found in all situations.   
Part of Together TV's Diverse Film Fund that was created to fund to support new creative talent to tell the stories that need to be told about Britain today. These are five films that focus on different aspects of the modern-day Black British experience. From how great a sense of community can play in building unity amongst people, in the hope of abolishing prejudice, to trailblazing individuals seeking to change the narratives of different sports, arts, and the role of youth and agricultural industries. These are the very real stories of those people across Great Britain.
Creators Bio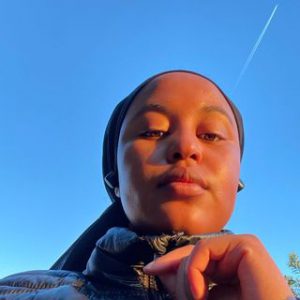 Ikram Ahmed
Ikram is a freelance photographer and filmmaker based in London, she has been directing short films for charities and social enterprises as well as her own films. She is passionate about telling stories that bring us closer to one another as well as foregrounding marginalised voices. Ikram films have been featured in Adobe's virtual summit, Raindance, and exhibited at UCL. She has also directed London Kills (2019) and Pirates (2021).
Find Ikram on Twitter with the handle @IkramAhmed__ and Instagram @ikramahmed__.
The 2021 Diverse Film Fund filmmakers have produced their own short doc on Black British Lives Today. Together TV's Diverse Film Fund is a newly created fund to support new creative talent to tell the stories like Barry the Beekeeper that need to be told about Britain today. These five amazing filmmakers tell inspiring stories