Los Angeles  9th of July.
Beyoncé was attending The Lion King World Premiere in Los Angeles. She is voicing the character Nala in the new adaption of the Disney classic. Beyoncé arrived with her daugther Blue Ivy looking gorgeous in a crystal-covered gown and heels, showing off her braids at the Lion King premiere on Tuesday night.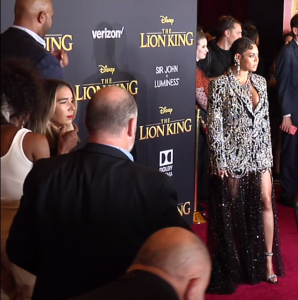 The Lion King is in UK cinemas from 19th of July.
License footage here