Written and Directed by: David Olympe Cabon & Romain Le Bleis Producer: David Olympe Cabon, co-production Torr-Penn Production & Les Films Du Plein Pays,

Language: French, France, 6×5′, 2020, Rights: World
Vincent, 22, is looking for a partner to share his life with. On instagram, he has embarked on a virtual relationship with Julien, whom he has a crush on. After talking for a few weeks, the two men plan to meet. The date is set in the park, and Julien will be wearing a red cap in order for them to recognize each other. On the day, no red cap in sight, but a stranger sits down next to Vincent. After a few meaningless exchanges between the two guys, Vincent walks away, pissed off. Leaving, Vincent turns around one last time in hope of catching sight of the man he was waiting for. He then sees the departing stranger from the bench adjust a red cap on his head.
Directors' statement:
"The title is a nod to Orelsan and his title La terre est ronde. With this idea that the world is so small that in the end, wherever you go, wherever you want to go, you always end up coming back on your steps. It's completely the state of mind of our series, characters with intertwined destinies forcing them to go back to their original intentions. Just as if the world was too small to avoid encounters and to escape your destiny."
Awards: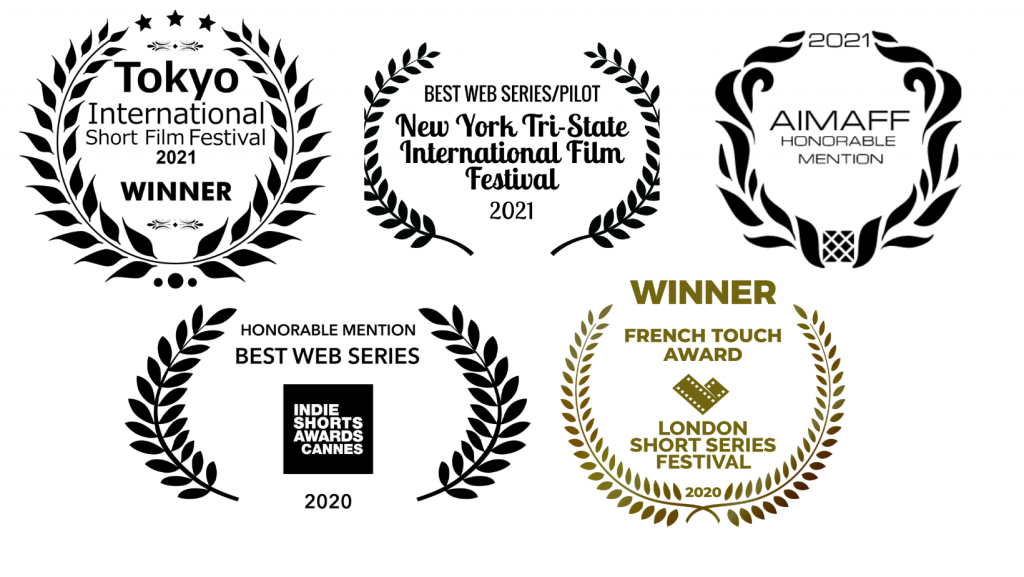 BEST LGBT FILM at Tokyo International Short Film Festival 2021
BEST WEB-SERIES / PILOT at New York Tri-State International Film Festival
HONORABLE MENTION BEST DIRECTING at Athens International Monthly Art Film Festival (January 2021).
HONORABLE MENTION Indie Shorts Awards Cannes 2020
WINNER OF FRENCH TOUCH AWARD London Short Series Festival 2020
Selections :
Marseille Web Fest (2021)
Tokyo International Short Film Festival (2021)
New York Tri-State International Film Festival (2021)
INDIE SHORTS AWARDS CANNES (2021)
Montreal Independent Film Festival (2020)
Asia Web Awards (2020)
Sydney Web Fest (2020)
Paris Lift-Off Film Festival (2020)
London Short Series Festival (2020)
Baltimore Next Media Web Fest (2020)
Montréal Digital WebFest (2020)
Athens International Monthly Art Film Festival (2021)
Apulia Web Fest (2021)
kalakari film fest (2021)
Venice Shorts (2021)
Toronto Independent Film Awards Inc. (TIFA) (2021)