Director: Vlada Senkova,

Writer: Vlada Senkova and Alexander Lesko

,

Producer: Nikolai Lavreniuk Production: ART Corporation

, in collaboration with the UNESCO Institute for Information Technologies in Education, World Sales in collaboration with Antipode Sales & Distribution, Language: Russian, Belarus

, 2019, 61′,  Rights: World excluding Russia and CIS countries
STIGMATIZED BY THIS CALLOUS AND IGNORANT WORLD… BUT WE ARE TWO, WE CAN HANDLE IT
Nastya, Sasha and Kristina are 16 years old. They study together at a school in a Belarusian town and live an ordinary teenage life, with the usual problems and dreams. Nastya wants a better life. Her dream is to study in Poland. Several times a week she goes to a private Polish language tutor. On these trips, she is accompanied by her friend Sasha. The boy is constantly bullied by his schoolmates, who think he is gay. As for Kristina, she doesn't plan on studying and is mostly interested in dating her new boyfriend. The school follows a severe law of rules and discipline that hasn't changed much since Soviet times. The only person who stands out is a young English teacher. One day everything changes. A shocking event brings out fears, prejudice and hatred of those who are different. Rating 18+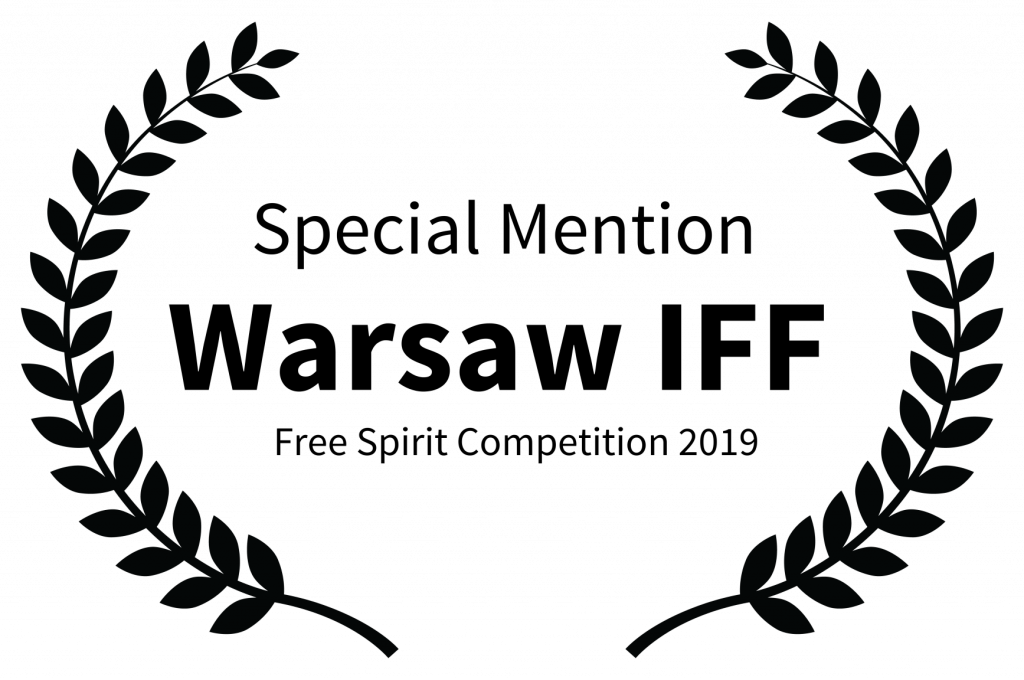 FESTIVALS: Cottbus 2020, Zlin FF 2020, Göteborg Film Festival 2020, BRIDGES. East of West Film Days 2020, Warsaw IFF 2019, MIFF LISTAPAD 2019
Directors statement:
For me, this film is about the lack of sex education in my own and neighbouring countries. In particular, it explores how this lack of education affects adults, causing them to show aggression and ignorance. This film is not "another teen drama" – if only because adults also suffer in the story. Behind what seems to be careless teen behaviour there is a major problem that can affect people of any age. This problem is ignorance: people do not have the knowledge of what they can and should do in the type of situation shown in the film. It's not about following rules but about being aware of what we feel and what we do and being responsible, because our actions have consequences. Based on our success at the Warsaw Film Festival and the early reviews, I can say that the audience can relate to the story: they cry and laugh and give their thanks. Maybe it's just a drop in the bucket, but I hope that this film will help our society become more tolerant and educated". 
Tigran Yepoyan, UNESCO Regional Health Education Advisor says:
"It makes us happy that this film is so much in line with UNESCO's efforts to raise awareness on matters such as health and HIV and to prevent violence among teens and youth within the EECA region – and now even beyond, thanks to the film's success at the Warsaw Film Festival. Cinema speaks a language which is powerful and widely understood, yet at the same time complex and multifaceted. This film is not only a strikingly honest and intense creative statement. The team working on this project has managed to address complex and sensitive realities while creating art rather than producing some sort of a public service announcement". 
CAST
Alina Yuhnevich, Aleksey Vainilovich, Ilariya Shashko, Alexander Lesko, Svetlana Timohina, Anna Anisenko, Irina Kornievich, Natalia Podvitskaya, Roman Podoliako