Director: Maja Costa, Producer: LattePlus Co-Producer: Noura Cinema, Germany/Italy, English/Yoruba/Italian, not yet released, 15′, Rights: World
On a challenging mission to the moon, young Nigerian-Italian astronaut Alya has an encounter that helps her overcome trauma from her past.
Little Alya and her father are crossing the Mediterranean Sea on a boat that takes them from Africa to Europe, in search of a safe place to call home, when they are caught in a storm. It is thanks to the reflection of the moon on the water that the rescuers spot the little girl, who many years later we find again as an astronaut on an important lunar mission. In the middle of the mission, a technical problem with communications isolates Alya from the base and at that moment her father appears, teaching her how "the road to the moon", which got her there, can bring her back home.
 Mångata was funded by The European Space Agency ESA.
Directors Bio:
Maja Costa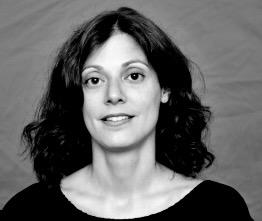 After studying Cello at the Milan Conservatory and getting a master's degree in Ancient Near Eastern Studies and Egyptology, she studied Screenwriting at the German Film and Television Academy in Berlin (dffb) and is, as a scholarship holder from SKY Italia, an Alumna of the International Showrunner Incubator Serial Eyes. She is currently co-developing original series for different production companies and broadcasters and co-adapting the novel "E.E." by Nobel Prize laureate Olga Tocarkzuk into a feature-length film.
Cast
Afnan Ehoran
Stefany Fruzzetti