Director/Creator: Isabella Carbonell

, Producer: Alexandra Alegren

Production/Copyright: Alegren Productions

,

Sweden, Language: Swedish, 11′, 2016, Rights: World
Award-winning short film directed by Isabella Carbonell (Brother). A girl goes to visit her sister who has been impossible to reach since being released from a psychiatric ward. She had been admitted for undressing in front of her colleagues, losing her job in the process. When the girl arrives at her sister's apartment she realizes that things are much worse than she could have imagined. The sister has not eaten for several days, has killed her pets, covered all the windows with dark plastic bags and has let two strangers into her home. The healthy sister, paralyzed by anxiety, tries to understand what is going on and how this could have happened. But to her surprise, her sister claims to be anything but in bad shape. On the contrary, she says that she has never been happier since she turned her back on the outside world. 
The creator Isabella Carbonell says:
"In Maniacs we play with terms and labels that tend to be quite stigmatized. What is insanity, really? How do we define it? Is removing oneself from the general mainstream road of life a sure sign of madness? Breaking unspoken rules and social norms is seldom popular and one person's idea of freedom could just as well be someone else's idea of mental decline. And if someone is labelled as mad, can we accept their unwillingness to receive help? Can madness ever be favourable?"
About the Director
Isabella Carbonell is a Director and Screenwriter based in Stockholm, Sweden. After starting out as a runner and production assistant she then moved on to working as a camera assistant and DIT in London and Gothenburg.  After returning to Stockholm she's taken on several roles within many different film and commercial productions such as; second assistant director, editor's assistant, production designer, casting director and camera technician. But visual storytelling is her true passion and over the last six years, she's written/directed five short films and three music videos. Among them is the film Boys that was screened during the Critic's Week in Cannes and that won the Grand Jury Award for Best Live Action Short at the AFI Film Fest in Los Angeles.
Premiered at Gothenburg International Film Festival 2016
AWARDS: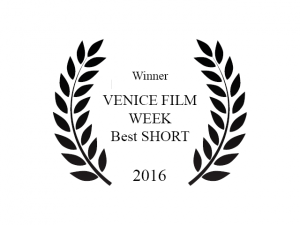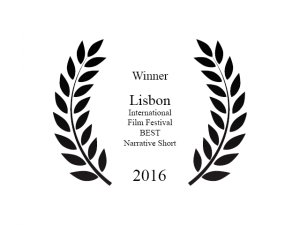 Venice Film Week – Best short 
Lisbon International Film Festival – Best Narrative Short 
Lisbon International Film Festival – Bull Award 
TisFF Cinematic Achievement Award