Director: Martin Weber, Producer: Pablo Ratto, Production: Maravillacine,

Language: Quechua, Spanish and Portuguese, Argentina, Mexico, and Norway, 91′, 2020, Rights: World 
Between 1992 and 2013, Argentine artist Martín Weber photographed Latin America with intensity and intimacy, asking people to write their dreams with chalk on a wooden board. Decades later, he wondered if any of those wishes had come true. This film is a new journey in search of the same people to bear witness to their lives.
During the last 8 years, Martín has filmed in Argentina, Peru, Nicaragua, Cuba, Brazil, Colombia, Guatemala and Mexico. Along the way, he has witnessed the economic, political, social and military violence that marks the continent. Martín ventures beyond the conventional limits of the gaze and enter situations that clearly show the consequences of migration and the degradation of the social fabric. The shared experiences reveal the fractures and gaps in the portrayed dreams. His resilient characters struggle between hope and despair, between emigrating and staying home. This journey invites the viewer to identify with collective and private stories. If a photo freezes a moment, this film melts those past moments and gives them back the strength of the present.
"The film is somehow reminiscent of Juliano Ribeiro's and Wim Wenders' touching The Salt of the Earth (2014) in its expressive use of beautiful black and white photographs. As well as being an eminent photographer, Weber proves to be an impressive interviewer and conversation partner. This lets us really get under the skin with a number of people who feel betrayed by their home countries."
Jon Sæter (Films From the South)
AWARDS
Ficviña, Hanan, SDH by Screen Language Funded by Iberodocs, and Wellington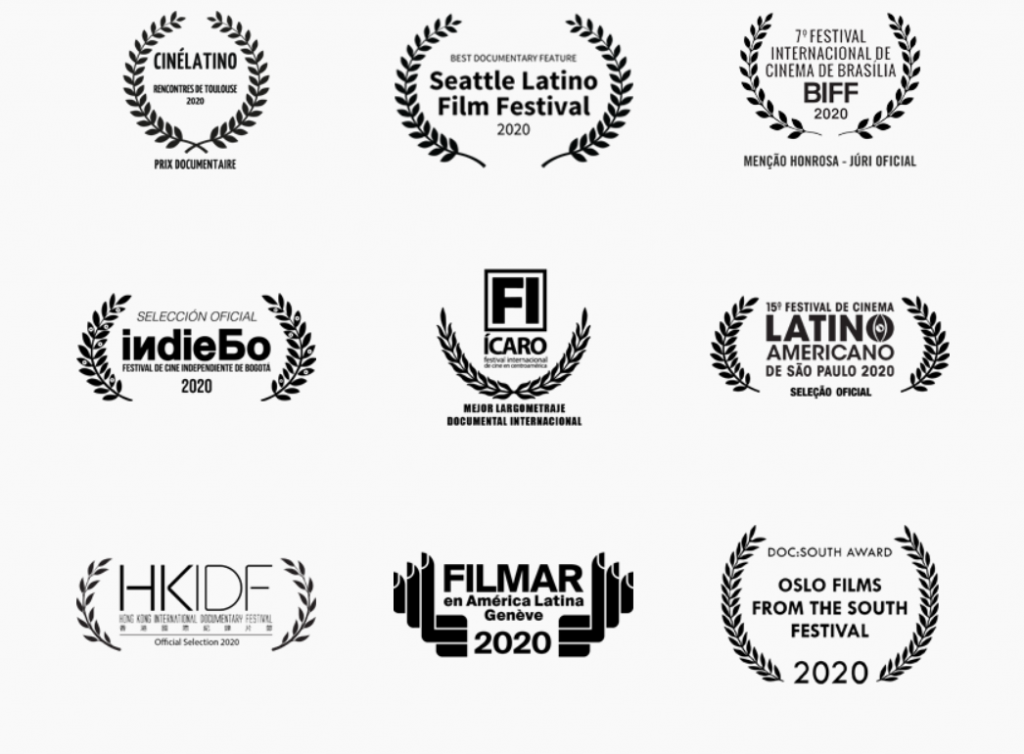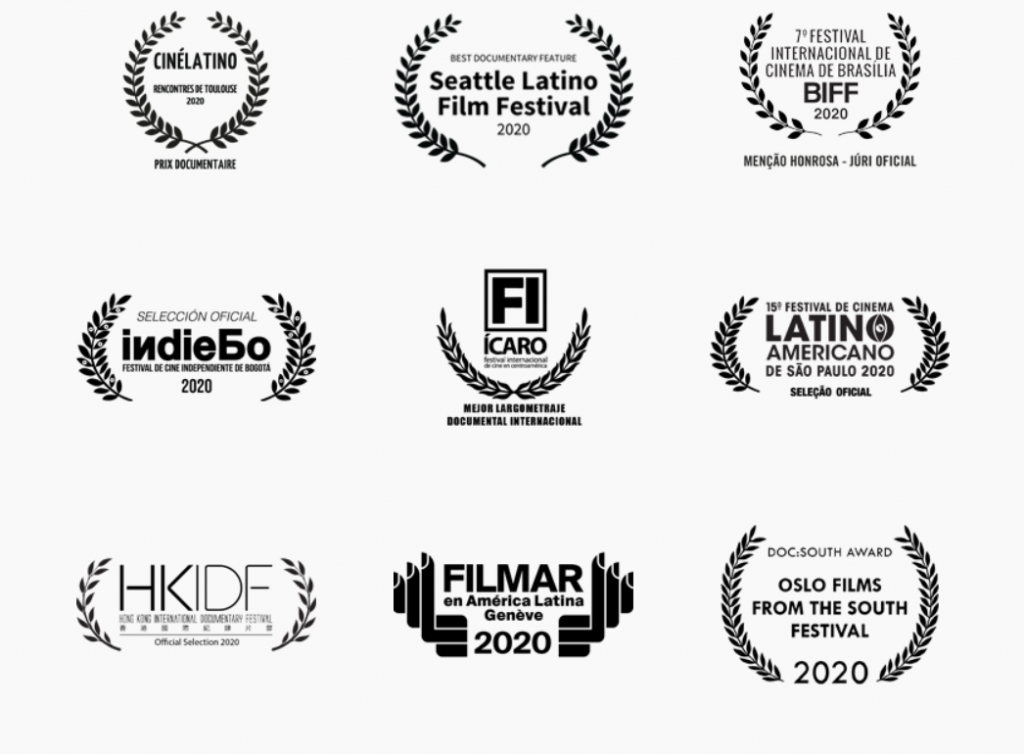 In collaboration with Punctum Sales