Press Release 10.01.2022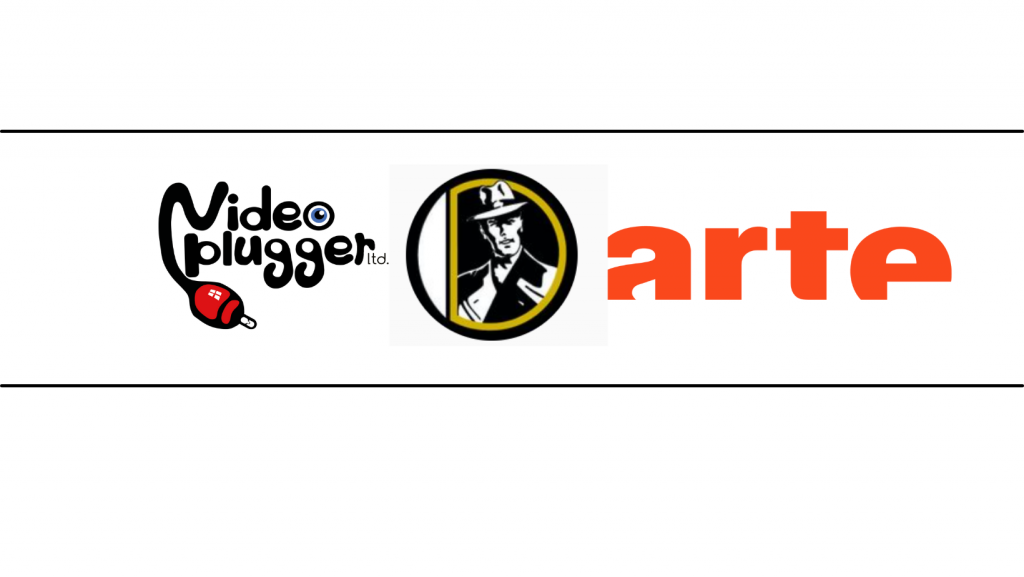 Momaz Flick, together with UK-based sales house Videoplugger are delighted to announce that the "AWAKE" has been picked up in a deal with ARTE for European French-speaking and German-speaking territories.
AWAKE, 16×45′, 2019
Awake is about a young woman, Dana (Flavia Bechara), who wakes up from a coma 12 years later, unable to speak or really interact with others. Surrounded by her loving family, and with the help of her sisters Lama (Stephanie Atallah) and Jinane (Ruba Zaarour), she slowly comes to grips with what happened to her and how social media has taken over the world, she has woken up to a new world where everyone she has ever loved is different. Family secrets and past lies begin to unravel, a story-line full of twists.
About ARTE:
Synonymous with creativity on the small screen, the Franco-German channel ARTE has earned itself a strong reputation in Europe's media landscape with its high-quality content and open view of the world. Its mission is to strengthen understanding and ties amongst people in Europe with culture and inspiring, innovative programs. For 30 years, ARTE has made a major contribution to showcasing cultural heritage and artistic life in Europe and beyond. ARTE drama is fresh and original. It undermines clichés and questions stale ideas. Personal dilemmas, period dramas, social comedy, political thrillers: all genres have a home here. Any topic too, however sensitive, as long as the tone is right and the story powerful.
About the Director
Mazen Fayad is an international multi-award winning Film Director. He is the founder and owner of Momaz Flick and founder of post-production house Brightside, Mazen directed and produced "Awake". He produced and is one of the directors of Emmy nominated "Beirut 6:07" about the devastating Beirut explosion where each episode pays a tribute to one of its victims and directed one of the episodes. His latest work is a 10-part thriller entitled "Confessions of Fashionista" that premiered across the Arab world in December 2021.
About the Creator
Nadia Tabbara is a writer and educator who grew up in the United States and moved back to Lebanon to lend her voice and writing expertise to tell stories that are regionally successful and globally recognized. As a screenwriter, her scripts have competed in Hollywood and her short films have screened at top-tier film festivals, in Lebanon and abroad. She has worked on films
like "The Adjustment Bureau" and "New York, I Love You" and popular TV shows such as "The Good Wife."
Mazen Fayad, Director said:
"What intrigued me most about the process of making awake was the development of the main character. She wakes up in a new world, a world that's been through a digital revolution in such a short period of time, and she must learn how to deal with this evolution to survive. Then, I focused on the relationships in her life throughout time, specifically with the inability of parents
to let go of their children, a theme that resonates with the Lebanese across generations of war, trauma and crises."
Nadia Tabbara, Creator said:
"Having Awake on ARTE is a dream, not just because we get to show the French-Lebanese diaspora a representation of their roots on the screen, but we get to introduce France to the beauty of the Lebanese people, the pain of their trauma and the power that helps us survive each and every day, despite the odds stacked up against us."
Olivier Wotling, Head of Drama ARTE France said:
"With Awake, Arte continues its exploration throughout the world with the acquisition of its first Lebanese TV series. A foray into contemporary Lebanon through the eyes of a young woman, to understand the world we are living in. Bold and well interpreted, we are delighted to introduce Awake to our audience."
Emanuele Galloni, CEO Videoplugger said:
"Bringing the first Arabic language series to ARTE, the top cross-media cultural European broadcaster is a reason of pride for the whole Videoplugger team: it's something that we knew we could do and we had to do, because Awake, with its engaging story, great acting and direction and its sophisticated production value, deserves this audience and many more screens in the months to come."
Coverage in the press TBI and on C21 Media.