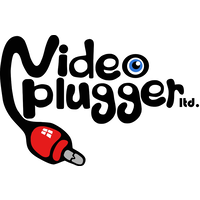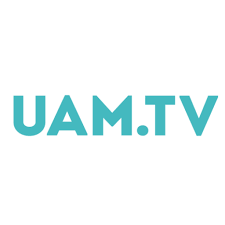 We are delighted to release the news that Choose Love, Another World and Food Revolution from media production company UAM.TV have been picked up in a deal with CGoodTV.
Choose Love (68', 2018)
A compelling and moving documentary featuring the world-renowned American author and alternative
medicine advocate Deepak Chopra and the prominent American developmental biologist Bruce Harold
Lipton among others, that examines the scientific implications and values of forgiveness as well as the
physical, mental and spiritual health benefits for individuals, relationships, and societies as a whole.
Another World (63', 2014)
Another World aims to be an enlightening and eye-opening documentary that questions the issues of society and global transformation. Are we sure civilization has moved, is moving, and will move in a desirable direction? In addressing this concept, the documentary delves into many aspects of modern living. It's a journey that will take us from the past to the world of today, synthesizing old and new ideas and various threads of research and knowledge in an attempt to understand where we stand as individuals and as humankind, an examination of society's evolution toward globalization and a reflection on the idea of progress as it has been defined to date.
Food Revolution (85', 2017)
An eye-opening and inspiring feature documentary that examines the consequences of the meat culture as concerns grow of health diseases, world hunger, animal welfare and the environmental cost of livestock production. Featuring among others Italian epidemiologist Franco Berrino and distinguished biochemist, nutrition scientists and author of The China Study Dr. T Colin Campbell and his son Thomas M. Campbell, it aims to show how these global issues affect everyone and are interrelated, and how making our food choices with a sense of awareness, knowing what we are buying and what we are eating, is the first fundamental step towards a better world.
About CGoodTV
CGoodTV is dedicated to supporting the world's most inspiring independent filmmakers and content creators by showcasing their art in a streaming service that celebrates the awareness that we are all interconnected. CGoodTV is available from $2.99 monthly subscription in the US.
About UAM.TV 
UAM.TV is an Italian independent media production company and web tv that allows you to stream content on the platform: this means that you can see all the contents in real-time, without advertising interruptions, and without having to download them. All content is always available where and when you want.
Trina Wyatt, Founder & CEO, Conscious Good said:
"From the dynamics of our interpersonal relationships to the food we choose to eat, each of these three films offers insight into how making conscious choices can lead us toward leading more fulfilling, meaningful lives. They are a perfect fit for Conscious Good TV and we are thrilled to offer them to our subscribers."
Sebastiano Vianello, General Manager UAM.TV said:
"We are glad that the messages contained in Thomas Torelli's films, after having enjoyed great success in Italy and worldwide, are finding in CGoodTV a new distribution outlet: this will ensure that they will reach a broader number of people, helping them in shaping a new future for themselves and the world we inhabit through mindfulness and consciousness".
Emanuele Galloni, CEO Videoplugger said:
"We are very pleased to be working with Conscious Good and their budding SVOD platform CGoodTV.
The documentaries by Thomas Torelli are a great fit for their target audience".