PRESS RELEASE
26/02/20
DEKKOO ACQUIRE BASQUE SHORT-FORM SERIES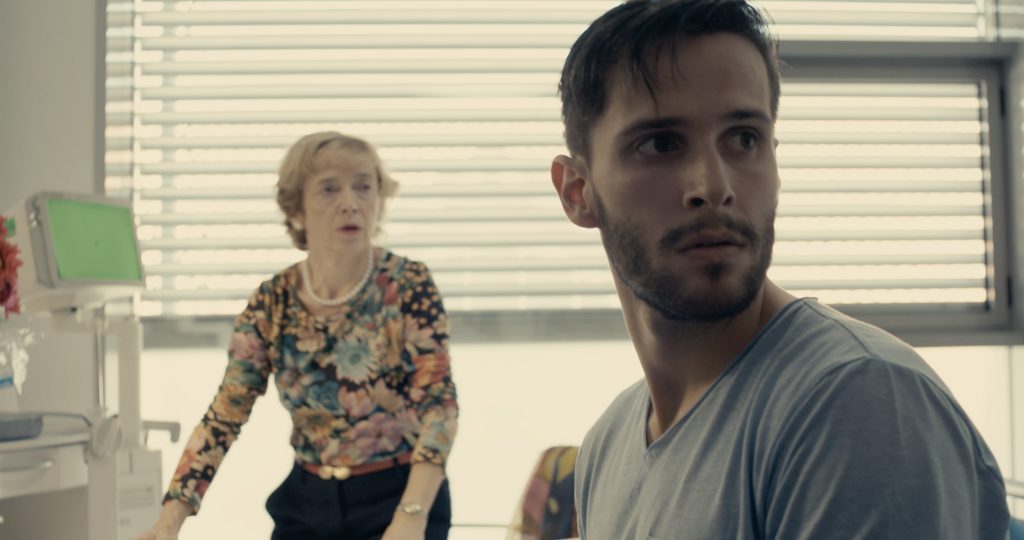 Basque production company J.O.K Films, Next station and British distributor Videoplugger are delighted to announce that Puntu Koma has been picked up in a deal with Dekkoo, and will be exclusively released in UK, Éire and US on Dekkoo in original language.
Puntu Koma directed by Maru Solores, follows Koldo (Mikel Ibarguren) who is in a coma and when his mother and friends come together by his bedside at the hospital, they discover that his past holds many secrets.
Puntu Koma was in the Official Selection at Seoul Web Fest 2019 and Miami Web Fest 2019.
Next Station Club, is a digital series laboratory from the Basque Country with funding from the Basque public broadcaster EITB and EIKEN Cluster, a non-profit organisation funded by the Basque Government.
Dekkoo (pronounced "DECK-koo") is the premiere subscription-based streaming service dedicated to gay men, providing the largest streaming collection of gay-centric entertainment available. Through their releasing arm Dekkoo Films, they distribute gay-centric entertainment to international audiences.
Brian Sokel, President, Dekkoo says,
"Dekkoo is thrilled to add Puntu Koma to our diverse roster of international titles. Its message of accepting diversity and challenging ingrained beliefs is one we want to share."
Jokin Etcheverria, Producer and creator Next Station Club says,

"The message of the series concerns a lot of people around the world. So we are very excited to show the series to a new audience at Dekkoo."
Emanuele Galloni, CEO Videoplugger says,
"Once again a great short-form series in our catalogue has gained a great hotspot in the offer of one of the leading LGBT platforms in the USA and UK. It is important moreover as once again it comes from a minority language production, this time in Basque. We will keep sourcing relevant content worldwide, proving that no matter where it comes from, quality content will travel."
PUNTU KOMA – trailer from Videoplugger | Drm.am on Vimeo.