28/4/22
WOWOW, together with UK-based sales house Videoplugger are delighted to announce that the Kinpika and Pension Metsä has been picked up in a deal with MHz Networks.
Kinpika, 2016, 5×55′
Kenta Sakaguchi was a yakuza member and he spent 13 years in prison for killing a rival boss. Hidehiko Hirohashi was a secretary for a politician and took the blame for the politician's act. Isao Okawara was a self-defence official, but he took arms against the government. The three men gather under retired ex-detective Gonzaemon Mukai and get even with the people who betrayed and deceived them. Based on a novel by Jirô Asada, Directed by Masaki Nishiura.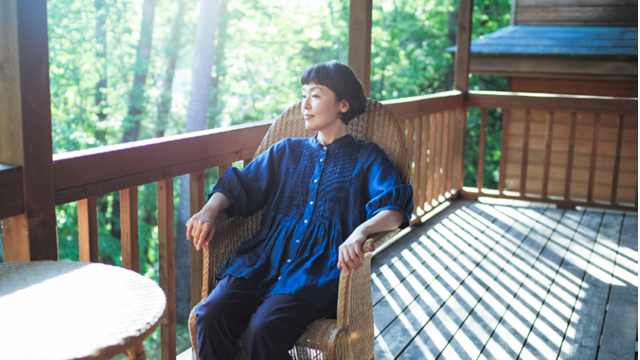 Pension Metsä, 2021, 6×25'
Tenko (Satomi Kobayashi) runs a guesthouse alone. Located in a forest in Nagano, that is full of the Japanese larch tree. In each episode she has a new guest, they come from all walks of life. Starring household names such as Tôko Miura (Drive My Car)  Koji Yakusho (Silk). Metsä means forest in Finnish. Directed by Kana Mastumoto.
About MHz Networks
MHz Networks offers viewers in North America access to a library of the best television mysteries, dramas, comedies and documentaries subtitled in English through its subscription streaming service, MHz Choice. Select MHz Networks content is also available on DVD, TVOD and on its free ad-supported service MHz Now, available on Samsung TV Plus and Plex.
About WOWOW
WOWOW is a private satellite broadcasting and premium satellite TV station in Japan. It became Japan's first subscription-based satellite TV broadcaster when it began commercial broadcasting.
Lance Schwulst Vice President, Content Strategy, MHz Networks, said:
"This is our first venture into Japanese drama and I'm sure this will be well received by our audience. Kinpika is a hard-boiled noir and Pension Metsä for the lush Japanese landscape and wisdom."
Emanuele Galloni, Founder/CEO Videoplugger, said: "In the year when Japanese cinema achieves the "best international feature" prize at the 94th Oscar's Academy with Ryusuke Hamaguchi's "Drive my Car", it's a reason of pride for Videoplugger to be able to announce this double deal with MHz Choice: "Pension Metsä", featuring Tôko Miura, also starring in "Drive My Car", and the Kitano-esque underdog-yakuza drama "Kinpika", based on the novel with the same name by top Japanese novelist Jiro Asada will also surprise positively the American Audiences, showing for the first time in North America in a TV-series, a very particular Japanese sense of humour."
Featured by
TBI
News round