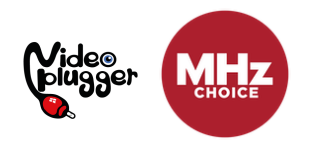 MHz Networks picks up season 3 of "LIVING A LIE" from Videoplugger
Production company Tarian Cyf, commissioner S4C together with UK-based sales house Videoplugger are delighted to announce that the Welsh political drama "Living a Lie" season 3 has been picked up in a deal with MHz Networks.
Living a lie (Byw Celwydd) 3 Season, 8×52, 2018
A S4C Original directed by Gareth Rowlands, Eryl Huw Phillips and Terry Dyddgen-Jones. This epic series tells the story of intrigue and corruption within a fictional Welsh assembly after the ruling coalition is thrown into disarray and scandal following the death of their party leader while in the company of a prostitute. The series deals with current and timely stories, Brexit, LGBTQ issues, education, and the role of women. With a stellar cast including Matthew Gravelle (Broadchurch) and Cath Ayers (Keeping Faith).
About MHz Networks
MHz Networks offers viewers in North America access to a library of the best television
mysteries, dramas, comedies and documentaries subtitled in English through its subscription
streaming service, MHz Choice. Select MHz Networks content is also available on DVD, TVOD
and on its free ad-supported service MHz Now, available on Samsung TV Plus and Plex.
About S4C
S4C is a Welsh-language free-to-air television channel. The first television channel to be aimed
specifically at Welsh-speaking audience, S4C is the fourth-oldest terrestrial television channel in Wales after BBC One, ITV and BBC Two.
Branwen Cennard, Series creator, producer and director of Tarian Cyf, said:
"As producer and creator of Byw Celwydd/Living a Lie, I'm delighted with MHz's ongoing interest in the series and am confident that Season 3 will continue to entertain audiences across the world."
Emanuele Galloni, Creative Director of Videoplugger, said:
"We are very proud to be representing this brilliant political drama series compared with "Borgen" in the British press. We are happy to announce that the US and Canadian fans of the series now can follow up with the 3rd season in the series."