Hello December!
As the last month of the year starts we're excited to share all the highlights from November that happened here at Videoplugger!
The month started with a dystopian drama series Zerosterone having an International Premiere at Geneva International Film Festival. The series was also part of the Future is Yours section. And series Junichi was also part of the Geneva International Film Festival. The first Japanese series to be selected for the official competition of the  Cannes's drama festival Cannes Series has a Swiss Premiere and was part of the Highlights Section.
French short-form series Polichinelles got selected for London Short Series Festival and was nominated for Best Series, Best LGBTQ and French Touch Award. And shortly after was selected for 2019 Asia Web Awards.
Had the pleasure of attending the Belfast Media Festival, which was celebrating its 10 year anniversary and take part in a panel.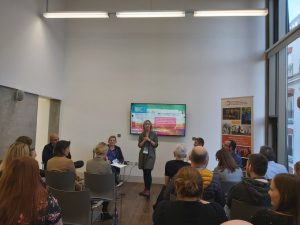 Estonian series Pank was screened at New York Baltic Film Festival 2019.
Corsican lesbian dramedy Back to Corsica has been picked up by OutTV Europe.
Film Version of Gabia has been nominated for Goya 2020 Awards.
We finished of a month with a premiere of documentary Being Divine on OutTV Europe.
As we prepare for Christmas and New Years we can't wait what December will bring.