3/3/22 Press Release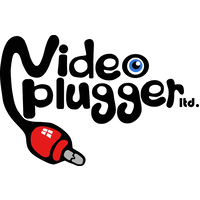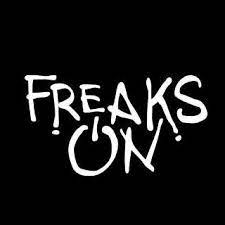 Director and Producer Jonathan Katzeff together with UK-based sales house Videoplugger are delighted to announce that the Swedish feature film "The House at the End of the Forest" has been acquired by French horror streaming platform Freaks On.
THE HOUSE AT THE END OF THE FOREST (HUSET VID SKOGENS SLUT, 2020, 84')
A cross between "Eternal sunshine of the spotless mind" and "Evil dead", set in the remote Swedish countryside. Astrid goes out to the family's summer house; her childhood's safe haven, after being brutally assaulted by a stranger. But soon the secure and comfortable family reunion Astrid had hoped for turns into a nightmare when the stranger returns with a group of accomplices. What from the start seems to be a matter of home intrusion soon turns into something much darker and surreal. The film flirts with many classic horror elements such as dreams and the notion of the evil mother, and references "Psycho", "Carrie" and "Mama".
About FREAKS ON:
Freaks ON is a streaming platform dedicated to horror, horror and thriller, designed for all thrill seekers. Freaks ON offers a unique look at the genre, through a neat and daring catalogue, where cult, unpublished and new talents rub shoulders. Also oriented towards the production of original content, Freaks ON strives to defend independent creation to offer a showcase for imaginative, modern cinema that is attached to the strength of writing.
Jonathan Katzeff, Director and producer, said:
"French and Belgian films have been a great inspiration all through my life so having my first feature film released there is a great honour. I hope they enjoy our movie as much as we enjoyed making it. Freakson is a fantastic platform that we're really happy to be a part of."
Juan Diego Escobar Alzate, Acquisition executive, Freaks ON said:
"We are often looking for films that pushes genre boundaries which comes from different territories and from upcoming directors as well as established ones and cult classics and when I came across THE HOUSE AT THE END OF THE FOREST, I knew we will have to get it as it is indeed an impressive feature from Jonathan and we are happy to join forces with Videoplugger to help expand his voice as an artist and storyteller"
Ebba Eriksson, Creative Director Videoplugger, said:
"We are very happy that this horror gem by Swedish director Jonathan Katzeff will reach a Francophone audience on Freaks ON. The film has a great Swedish cast headed by Alexandra Alegren (The Truth Will Out 2) set in the depths of a Scandi forest; it's sure to both thrill and entertain"