Congratulations to the Documentary film "The Red House" directed by Francesco Catarinolo for being awarded The Special Unesco Award, and Golden Walther Award at the 35th Bolzano Film Festival.
"The Red House" is a documentary about a former explorer, Robert Peroni who moved to Greenland after falling in love with the country during one of his many expeditions.
He founded The Red House, a shelter to provide work to local people and create tourism due to the ever-growing issue of unemployment among the Greenland community.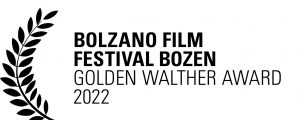 Learn more about The Red House here and watch the trailer below: