Director and Screenplay: Koldo Almandoz,

Producer: Marian Fernandez Pascal, Production: Txintxua Films

, Language: Basque, Spanish, French, Japanese, SPAIN

, 2018 , 88′,  Rights: World excluding Spain
Khalil (Laulad Ahmed Saleh) is a rootless young man who lives in the city's margins, where industrial estates bank onto the river and the marsh. He survives as well as he can, spending his days with a poacher who shares a house on the riverbank with a brother he has not talked to for years. On the shores of the marsh, the tides mark the time for love and indifference, friendship and revenge
Director's Note
Oreina (The Deer) is the consequence of transition. The result of crossing daily the road which goes around the marsh and along the river. From observation of the transformation which has taken place over the years in this very singular place. From the apparition of new species and forms of life (flora, fauna and people) and the disappearance of others. Oreina (The Deer) is a river movie. It is more liquid than solid, and open to evanescent thoughts. It is a film that shows geographical and human peripheries. It speaks of friendship and betrayal, of furtive and unrequited love, of solidarity between different people, and of revenge. With Oreina (The Deer) we aim for the viewer to leave the cinema with the feeling that there has been no interruption in reality; that what they have seen on the screen is not remote from life. We have been open to chance playing its part in the film.
Oreina (The Deer) is a film that trusts in the intelligence and sensitivity of the viewer. Filmed with both professional and non-professional actors in real landscapes and places that were filmed as they were, the border separating fiction and reality is blurred in Oreina (The Deer). The production is influenced more by impressionism than hyperrealism. The characters in the film live on the geographical and social margins. The spectator is invited to accompany them, in an attempt to avoid clichés. But in this case, liking the characters does not mean that we have to forgive them for everything.
Oreina (The Deer) is a film that has never had a cast-iron script. It is a film where intuition and certainty dissolve (and come together) like the salt water and fresh water of a marsh. When making Oreina (The Deer), it was essential to avoid manipulation and resist the need to tell everything. Instead of telling, it was decided to suggest; instead of showing, to hide.
Festivals
San Sebastián International Film Festival Winner Best Basque Film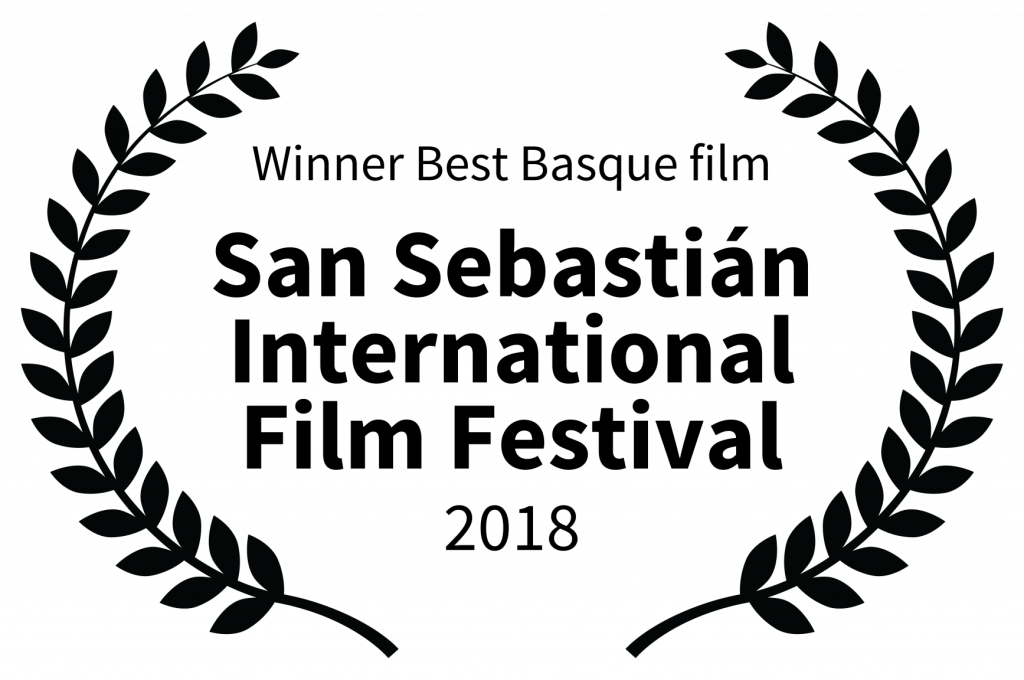 Offical Selection Edinburgh International Film Festival 2019
About the Director
Koldo Almandoz has written several short films, documentaries and experimental pieces, such as Belarra (2002), Columba Palumbus (2007) and Hubert Le Blonen azken hegaldia (The Last Flight of Hubert Le Blon, 2014). His first feature, Sipo phantasma (Ghost Ship, 2016), screened in the Zabaltegi-Tabakalera section at San Sebastian. That same year he participated with the segment Narcisso in the collective film Kalebegiak, also screened at San Sebastian, in the Velodrome. In 2017 he returned to Zabaltegi-Tabakalera with the short film, Plágan (Plague). In 2008 he was a member of the Altadis-New Directors Jury in San Sebastian. Oreina is his second feature.
CAST: