Directed by: Adesua Okosun, Production: Blackverse Studios

, Nigeria

, 60′ (5 episodes of various length), 2020, Rights: World
"The Otherside" a series by Adesua Okosun is a documentary series taking you on a journey across the African continent and exploring an alternative and not often told African story. Each episode surpasses barriers and boundaries that create a refreshed perspective of the often misrepresented Sub-Saharan Africa. It premiered in Berlin, at the 2020 Berlinale Market series film festival
The series takes its audience from stories about female wrestlers in Senegal to the liberating LGBTQ youths in Côte d'Ivoire, to the former sex workers setting up their own transport business, and orphaned children in Sierra Leon becoming part of dance groups.
Summary per episode:
IVORY COAST -THE ALTERNATIVE 20′ (Language: French and English)
Follows three people from the LGBTQ community — a queer female, a transgender male, and a transgender female — living in Abidjan, Ivory Coast. Each character takes us into their world and shows us how they are trying to change the narrative of their community in West Africa. Abidjan in Ivory Coast is considered to be a safe haven and the only West African Country that has given the LGBT community the freedom to exist. The story follows three members of the LGBTQ community, a queer female, a transgender male and a transgender female.
GHANA- NZULEZU 10′  (Language: English)
A teacher by day and a fisherman by night that lives in Nzulezu. Nzulezu is a town that is built on water. The teacher takes us through the journey and introduces us to the people of Nzulezu. How they have survived for 600 years, how they have modernized their structure through technology and the support of the community
SENEGAL – IRON WOMEN 10′ (Wolof and Diola Senegalese languages)
Two female wrestlers tell us their stories as we follow them through their preparation for the most famous wrestling event in Senegal. Women are only allowed to fight wrestling only during festivals and special occasions. They start from age 10-21 (or when there is proof of them losing their virginity). Wrestling is very important to the culture in Senegal and women
are known to create an art form of the sport, while the men use it to make money.
SIERRA LEONE – OKADA HUSTLE 10′  (Language: Pidgeon) 
We follow a group of ex-prostitutes who decided to change their lives by riding motorcycles as a form of transport business. The women have to deal with corrupt police, male harassment and the temptation of going back to their previous life. Prostitution has become one of the most populous ways for the girl children to survive in Sierra Leone post-Ebola era. These women are not only breaking barriers, but they are paving way for other women.
SIERRA LEONE – GUNZAR KILLERS 10′ (Language: Pidgeon)
Gunzar Killers is a dance gang of 9 boys who are unfortunately the result of a failed economy and a tortured country that has dealt with civil wars, Ebola and mudslides that has killed millions of people. The dance gang is one of many in Sierra Leone, that are forced at a young age to raise each other and in most times adopt their fellow gang members when a parent is not able to take care of their children anymore.
Adesua makes her directional debut with "The Otherside", a series based on years of research gathered through her travels all over the African continent. The mesmerizing series tastefully brings to light some of the most controversial topics avoided within traditional African media and humanises its characters in a light that will create a connection with viewers all over.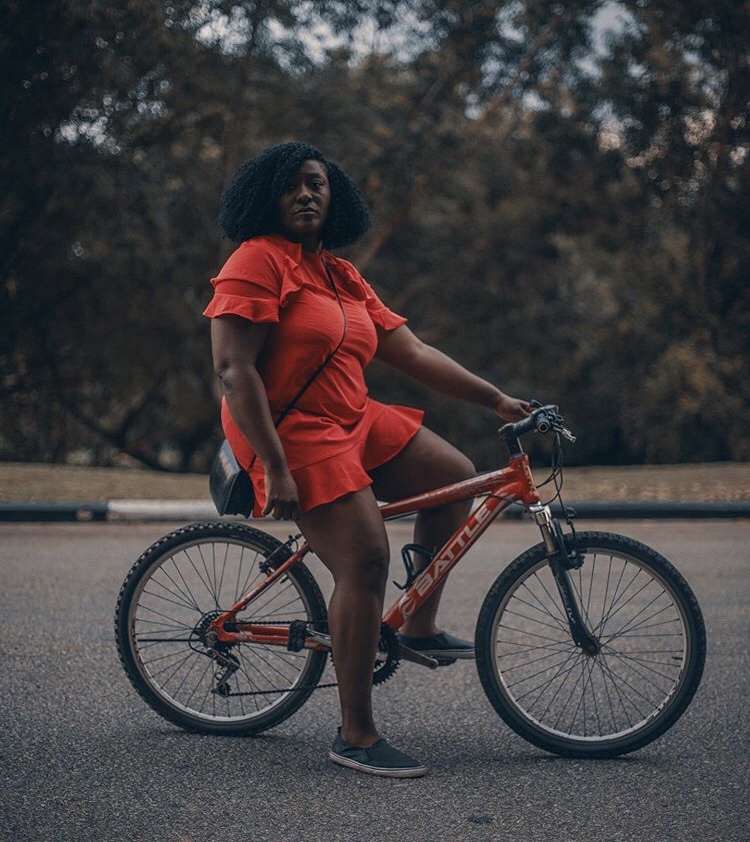 Okosun is a Nigeria American film director and producer, developing a world-class reputation for thought-provoking storytelling. Okosun specialises in creating deeply moving projects that push the boundaries of everyday stories within African communities.  Okosun is the co-founder of Blackverse Studios, a film and creative production company that challenges the established and celebrates the uncommon stories. To date, Blackverse Studios has worked on projects in a growing list of countries such as; Ghana, Ivory Coast, Senegal, Kenya, Guinea, Sierra Leone, Nigeria, Cuba, Thailand, Germany, the US. Headquartered in Lagos Nigeria, Blackverse is establishing itself as an authority in global media and as a gateway for showcasing the best of the continent.
The documentary series "The Otherside" has been selected for the newfest 2020.