Director: Felipe Gomez Aparicio, Writer: Leandro Custo, Felipe Gomez Aparicio, Producers: Martín Cuinat, Production: Oh My Gomez! Films and Roberto left me Films, in co-production with La Mayor (Uruguay) and Primo, World Sales: Wildstar Sales, Country: Argentina, Language: Spanish, 78′, 2021, Rights: World (except UK and Ireland, USA and Canada)
At 16, David is much like any teenager, but his boyish good looks rest upon a hulking, muscular body. His weightlifting obsession is driven by his mother Juana, a troubled artist whose only goal is to have her son reach physical perfection by his 17th birthday.
With countless hours spent at a gym in the company of a diverse crew of pumped-up men, David desperately searches for what it means to be a man. With his birthday approaching, Juana demands growth at any cost. Soon David's gym friends offer him dangerous chemicals to get beefed up, sending the teen spiralling into a cycle of physical and emotional torment. Pushed in every direction by adults who only take and trapped inside a body growing to freakish proportions.
In this story, everything grows. As his muscles grow, so does a sexual yearning for freedom from the toxic relationship with his mother, leading to an explosive reckoning. His only way out is to stop being perfect.
Directors Statement
"Gómez Aparicio grew up in a "machismo-soaked, [body-building] sports-obsessed household [where] you either ate, slept, and bled the sport or you were an outsider under your own roof," he recalled. "Like David, I was without allies, backed into a corner and searching for a voice, a direction, a sense of self."
"What happens when patriarchy itself begins to crack under the weight of its own dysfunction when the world around it changes yet it stays immovable, broken?" Aparicio asks."
Festivals
Tribeca Film Festival Official Selection
Warsaw Film Festival Official Selection
Sao Paulo Intl. Film Festival Official Selection
Directors Bio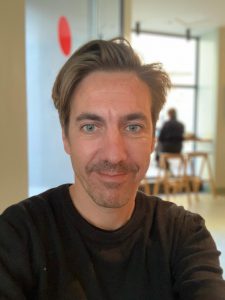 "The Perfect David" is the feature debut of Argentinan commercials director Felipe Gómez Aparicio, a multiple Cannes Lions winner who became in one year the world's 13th most awarded director, according to The Gunn Report.
CAST