Director/Creator: Clarisa Navas, Producer: Maia Navas and Ana Carolina Garcia, Original Music: Fran Villalba, Copyright holders: Jaque Content, Argentina, 96′, 2017, Rights: Selected territories
Today Match at Three (Hoy partido a las tres) is an LGBTQ themed film from the director Clarisa Nava (Las Mil y Una). The all-female football team The Invincible's are anxiously anticipating the beginning of a tournament set up by the local mayor.  Set against a political campaign all kinds of things happen: love, conflicts, politics, and even torrential rainfall, which reveals the passionate reason for which they are there: to play football, no matter the cost.
During the siesta in a poor area of a small town of the North East of Argentina, a group of women kicks a ball non-stop. It is "The invincibles" who meet in a football field, plastered with local political posters. They are waiting with uncertainty for the arrival of the other teams and the organizers of the Mayor's neighbourhood tournament to which they have all been invited.
"The invincibles" are led by Cacho, a forty-year-old coach who has become disillusioned with his players. The neighbourhood of dirt roads and loose horses brings together various groups of women. The women are all eager to win the prize which is a trip to Buenos Aires, this inspires them to become great team players. The wait in the middle of the siesta is going on forever, giving an occasion for new meetings between the girls of the different teams.
We are seeing the women fight, getting rid of men who pester them, falling in love and seducing each other; in this football-crazy universe.
The Mayor Lito Araujo organized the tournament only seemingly as an excuse to sell his political message, complete with an inflatable castle a sweet stall, free t-shirts, and even a beauty queen contest. This build up a contemporary portrait of this dusty town where sexuality, politics and football are all intertwined.
The women jump to touch a crossbar, attempt to kick the ball on the instep without falling, and deal with challenges that make the players forget their problems,  and this desire is what  Today Match at Three is about. The lives of some very different women become interwoven in common football experience, in a fictional tournament where everything can happen.
Reviews:
"Today match at three, presents a completely feminine universe. The film is a claim – at times perhaps a little too obvious – of the feminine codes, almost all girls moreover, have much more sexual interest in other women than in men, who are here decidedly pathetic."
Diego Batlle
Otroscines
"There is not a single false note (…) in the vast cast of this choral film filmed in Corrientes, and the merit is maximized if one takes into account that almost the entire cast is amateur."
Horacio Bernades Diary Page 12
"A subtle, intimate and seductive film that shows us a hyperrealistic and precise universe of human relations in a women's football team, where the concerns and conflicts of any community, competitiveness, the struggle for power, love and the affections, the collective effort. A metaphor of life and love that uses the field of sport as a playground."
About the Director:
Filmmaker Clarisa Navas was born in Corrientes, Argentina, and received a degree in Audiovisual Arts from Universidad Nacional de las Artes. Trained in documentary film making, Navas takes on her first fiction project with Today Match at Three, which brings aspects of her own life, for instance, Navas´ involvement in football as a child, as well as fictional aspects. Her documentary background comes through in this fictional project, as she prioritizes displays of real spaces and people, using amateur actors. It is this hybrid of the close relationship between factual and fiction that characterizes her work. Her latest film 'La Mil y Una' will be at the opening of 2020 Berlinale Panorama.
Cast: Gustavo Bravo, Natalia Ruiz Cobo, Carolina Cussigh, Victoria Cussigh
Awards: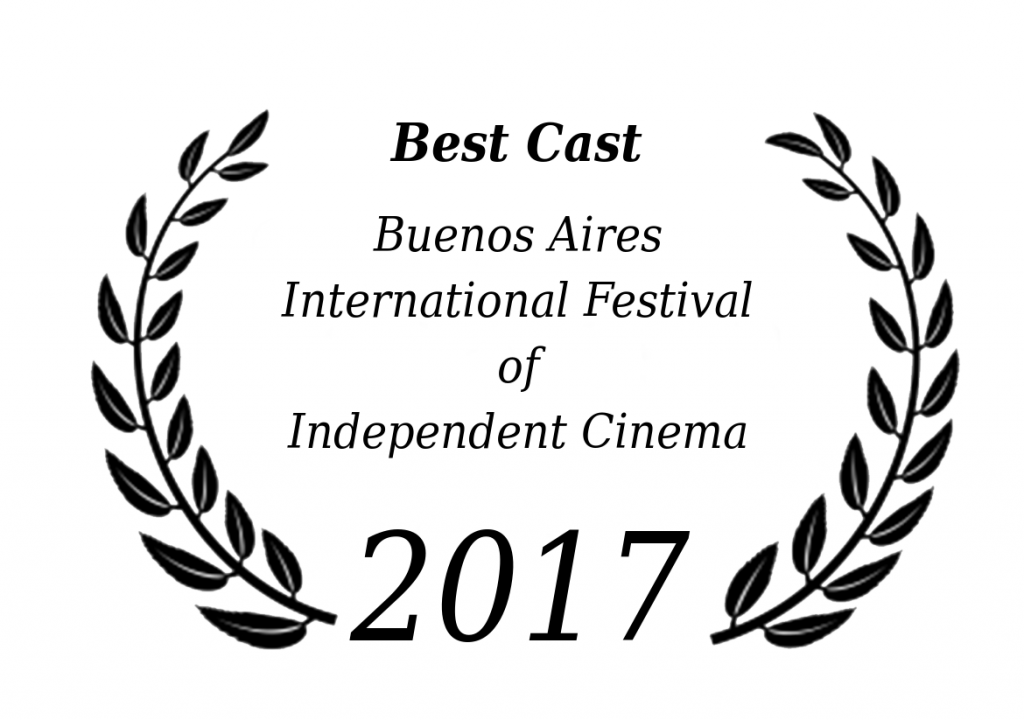 Special Mention at the BAFICI Festival
Best Screenplay in Zinegoak.
Buenos Aires International Festival of Independent Cinema 2017 – Best Cast
Best Film Award at the "Out Fest" Festival in Peru